hours

Contact us

Vehicle tips
who we are
Mike Byer Auto and Truck Repair Offers Auto Repair Services You Can Count On!
Since 1988, Mike Byer Auto and Truck Repair has provided motorists in the Asheville, NC 28801 area with comprehensive auto repair services that include General Services, Car & Truck Care, Inspections and Emissions, Undercar Services, Alignment, Brakes, Tires, Engine & Transmission, Engine Maintenance, Transmission Services, Heating and Cooling Services, Electrical Services, Electronic Services, Domestic Cars & Trucks, Import Cars & Trucks and Hybrid Repair Service. Our goal is to offer the best services available at affordable prices to get you back on the road in no time.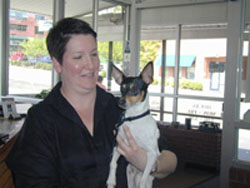 You'll be hard-pressed to find the same level of expertise that our auto mechanic specialists provide! We have years of experience working on both domestic and import vehicles of all makes and models and can work with you to find cost-effective repair and maintenance alternatives.






For a high-performing vehicle, trust Mike Byer Auto and Truck Repair with your car, truck, or van. To learn more about the services we offer, please contact us by phone at 828-258-0548 or send us an email. We also invite you to learn more about our dedication to you, our valued customer.
Mike Byer Auto and Truck Repair
135 Coxe Ave
Asheville, NC 28801
8:00AM - 5:30PM
8:00AM - 5:30PM
8:00AM - 5:30PM
8:00AM - 5:30PM
8:00AM - 5:30PM
Closed
Closed

Testimonials
This is the best Auto mechanic in Asheville hands down. Mike and his crew have worked on all my vehicles for almost a decade. Everything from oil changes to complete engine replacements. I have never had any problems, they always do a great job and finish the work in a timely manner. Finding a trust worthy Auto mechanic is not an easy task, Mike is the best I have ever worked with, his knowledge is vast which makes him one of the best at diagnosing problems.
-G. R.V.

I always buy new vehicles, so I rarely have mechanical issues with my cars. However, I typically order new tires for my cars online, and have gone to Mike Byer for years to have those installed on my cars. I also have my inspections done there, and as a matter of fact had new tires installed and an inspection done last week. I also know others who use Mike Byer, and have never heard of anyone having a bad experience. These guys are unfailingly polite, courteous, professional, and fair. Their pricing is the best in town, and I trust them (something that you value highly when dealing a mechanic, obviously). I would recommend them to anyone in the Asheville area who needs an auto mechanic.
-Brian C.

I have used these folks twice now and each time they gave me clear reports of what they found and options for each including if/when/how to approach each. Their prices are great and things were done when promised. Great folks to work with!
-Todd D.

I moved to the area 6 years ago and never thought I would find someone I trusted to take care of my car troubles. I'm so glad I found Mike Byer. Everyone is always very polite and respectful, in my experiences. Every service or repair I've had was completed in a timely manner and either at or under the estimated cost. They've come through in the clutch when I needed an oil change before making an emergency trip out of town and even checked my tire pressure. I show up without an appointment, having a tire that needed a patch and they handled it with grace. These folks treat you like a person and a member of a community, not like a dollar sign. This is also one of the few places that hasn't treated me differently based on my gender or what they assume I know about cars. I would highly recommend Mike Byer Auto for ALL of your automotive needs. Thanks guys, keep up the fantastic work!
-Holly M.

An excellent example of a solid local and trusted shop. I've gone there several times and driven away feeling that what I asked for was done properly and at a reasonable cost. Reliability is worth a lot to me and I've not been let down.
-Larry W.

Have been a customer of Mike's since 2008 and have had nothing but consistently successful experiences with him and his staff. In the automotive field, it's rare to find a trusted and highly experienced group of personnel who accurately troubleshoot the full variety of automotive issues, and who keep the customer's best interests a priority. His facility provides a personalized and comfortable atmosphere where the customer can feel confident in making a well informed purchasing decision. He and his associate, Sumpter, both have a way of reporting diagnostic results in a language that any customer can easily understand. In short, I would recommend anyone to Mike Byer Autoworks.
-A.J. M

Mike Byer Auto fixed my car for $400 less than what I was quoted at Mountain View Tire. They are honest and knowledgeable and give great customer service. I will come back.
- Emily